Can beautiful stuff talk about ugly stuff?
Antipersonnel mines became a major issue for international public concern in the mid-1990s. As a TV cameraman, Roger Bunting made award-winning documentaries about the horrific impact of these weapons in Afghanistan and Angola. His most highly acclaimed film, made for the International Committee of the Red Cross, is an instructional film for surgeons about mine injuries. It is both brilliant and sickening.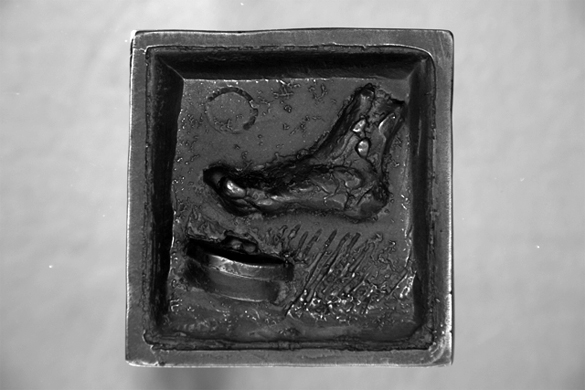 On retirement, Roger decided to study fine arts. A first class honours degree was inevitable. One of his 2005 classroom works was a 7cm x 7cm caste bronze medal: "Every twenty minutes." It became part of a Europe-wide touring exhibition of medal design. The appeal of the piece lies in its inherent paradox: the beautiful representation of the unknowing split second before the awful detonation.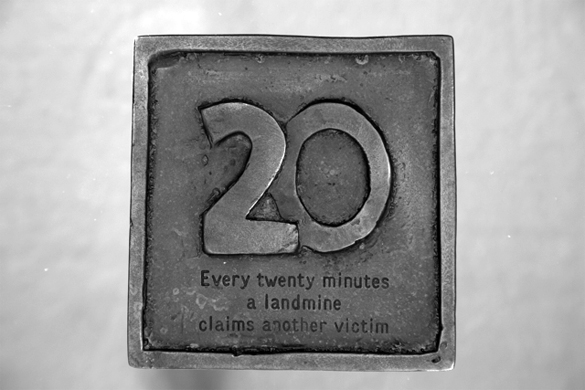 To pick up the medal is to feel a smooth, pleasing, bronzy weightiness. To inspect it and to turn it over in the palm of your hand is to confront a terrible reality.