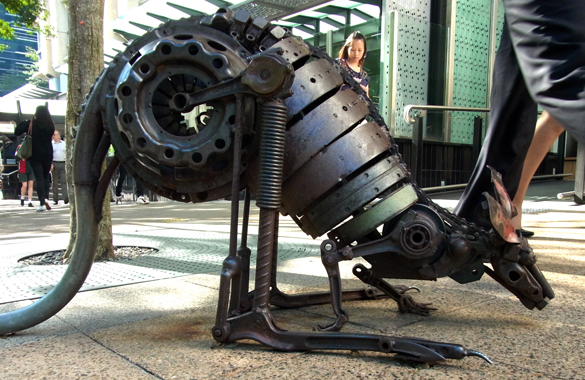 Since discovering Christopher Trotter's 'City Roos' on George Street, Brisbane, I have wondered how this sculptural installation has escaped the machinations of the Health and Safety officials and avoided immediate removal as a hazard to pedestrians who might trip over them.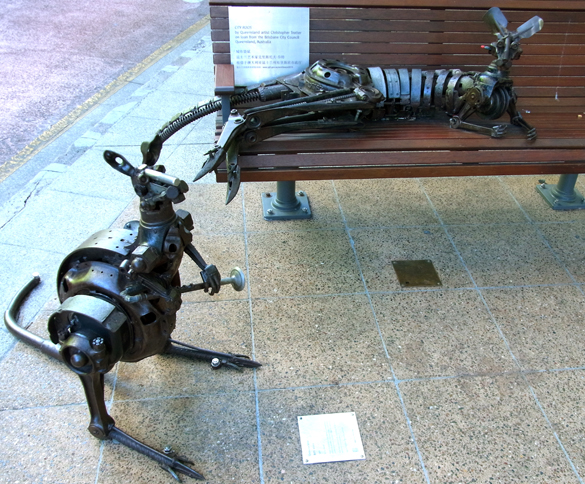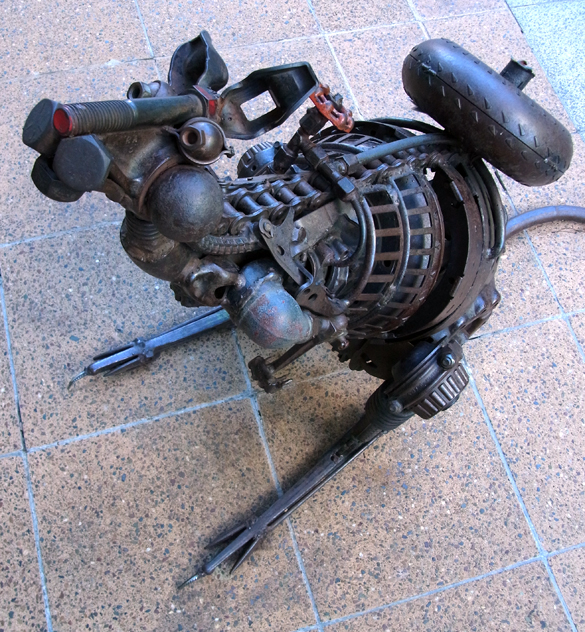 Four kangaroos, constructed of scrap, congregate on the pavement. One feeds, two are attentive to you, hoping for a snack perhaps, and one lounges on a seat with his steel scrotum catching the sun. This is how they are if you wander amongst them at a zoo and it is this accurate portrayal of character as well as form and pose that attracts me. A kinetic effect is remarkably achieved as folk walk by, ignoring the ferrous Macropods, or giving them attention when smiles are the most frequent expressions generated. This is wonderful to behold and adds to the enjoyment of the 'City Roo' experience! We could all do with smiling more! I also spend time finding additional interest in the shapes of the scrap and guessing the scrap's origin and former function. In my opinion 'City Roos' (1999) are imaginative, well executed and thoughtfully placed in their concrete and neon, skyscraper habitat.
I find no obvious message here but I would bet that Mr Trotter and the Brisbane City Council, who own the work, are stating Australian pride, indulging in some Australian humour and deliberately adding to the wonderful, urban environment that this city offers.