I'm at Galerie La Cave, this week hosting 2018's Geneva Photo Awards. There are lots and lots of photos on the walls, all submitted by local photographers. One of the friendly hosts hands out pens and papers and asks visitors to "vote for your three favourite photos." The most popular photos will be announced at finissage on 25 March.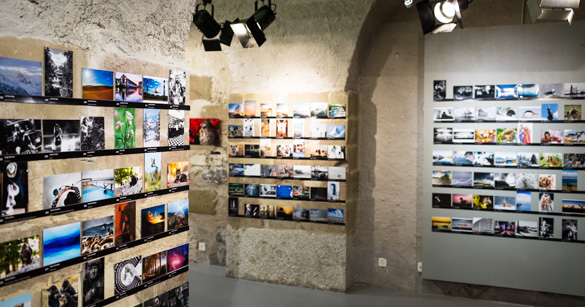 I look. I stop. I think. There are photos of people and animals, landscapes and streets, concrete and abstract. Many of them are technically accomplished. Some capture moments, others evoke emotions. But there is no common narrative or theme, and there are no captions. I struggle, but manage to narrow down my favourites to three. I take photos.
I love the harsh contrast and light in Arnaud Chamore's photo from the Karnak Temple Complex in Egypt. It reminds me of Gabriele Croppi's photos of European metropolis. Whatever camera and editing software Arnaud used, the contrasty and monochromatic result is bold, moody and elegant! Unfortunately, there's little space on the wall at home.
Neil Maccormack's photo of Rive is fun! The fisheye-distortion combined with a long-exposure makes the whole place look like a funfair. We all know that it's not, but that doesn't matter. I appreciate photographers who go that extra mile to find a fresh view of a scene often experienced from only one or two perspectives.
The third and last photo getting my vote is shot by my colleague Frédérique Tissandier. The one-legged duck looks happy, ready take a dip in river Rhône. A simple composition with balanced colours like this can never go wrong. Well done, Fred!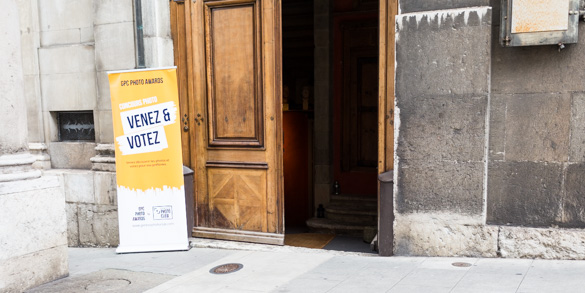 Unless memory fails, this is the third year the Swiss Photo Club hosts the Awards. It's clearly a very clever way of encouraging local photographers (their family and friends) to share their best photos and meet up with people who share the same passion. Well done, guys! I'm looking forward to next year's edition, and perhaps I will then submit one of my photos…