I'm in Tokyo for work. It's my first time here. I've got a busy week ahead, but have booked a Saturday to look around and do some photography. Fuelled by my passion for games, technology and geeky stuff, the Japanese capital has always topped my list of places to go. I'm excited. I don't want to get disappointed. I want to love this place.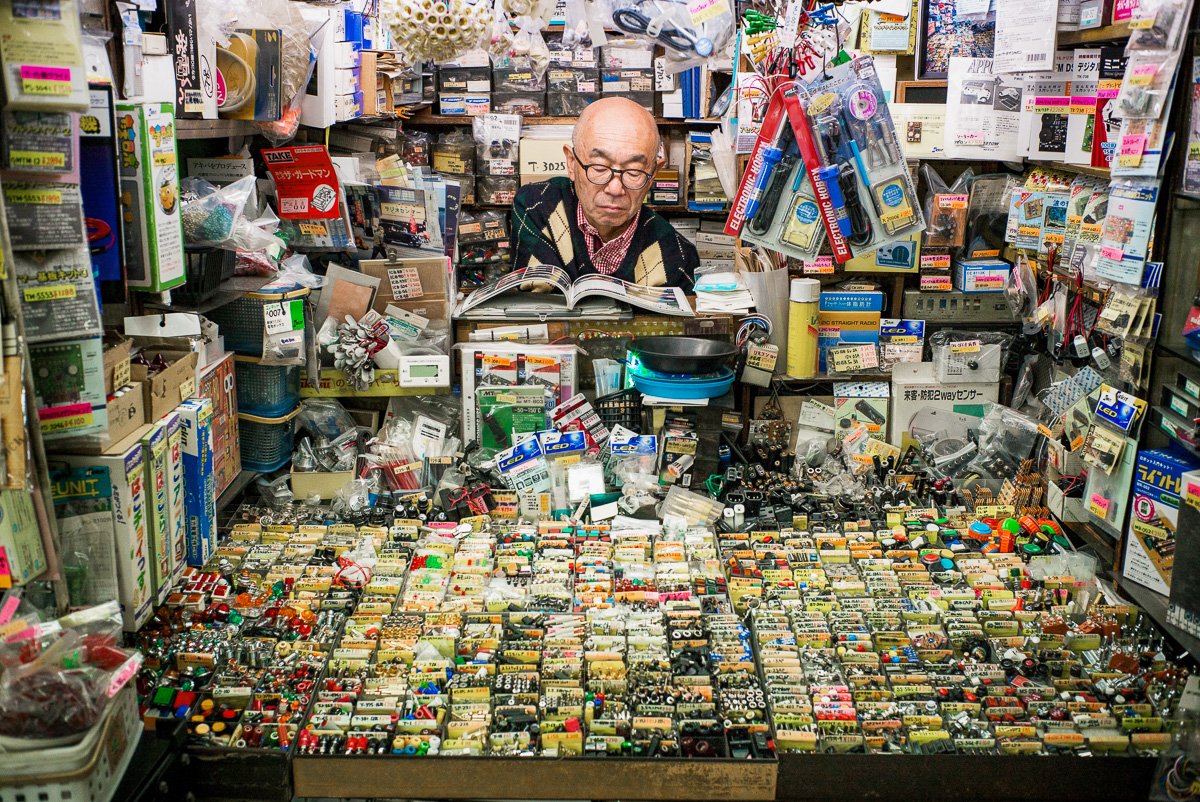 With its top-ten listicles and user reviews, Google advises me to check out the famous Shibuya crossing, the Sensō-ji temple and the Skytree observation deck. I'm doing nothing of that. Instead, I have arranged to meet with Lee Chapman, a local photographer, who has offered to show me around. There is no set theme, but we have agreed to stay away from the must-see sights and rather look at some older parts of Tokyo and for ordinary people doing ordinary things. I'm not sure what to expect.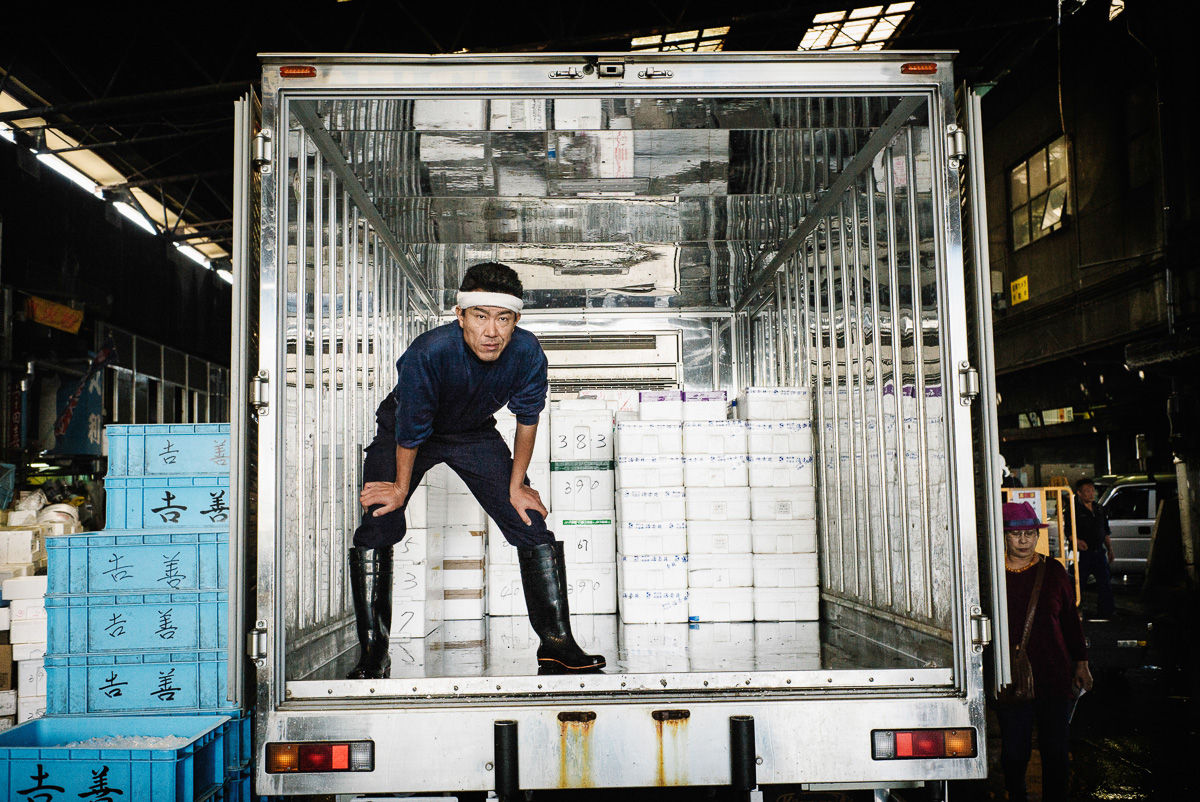 It's late August. The weather app promises sun, heat and humidity. I grab my camera and a bottle of water, gobble down some breakfast and head to the subway. My hotel is located in Roppongi, a central district known for its nightlife and expat community. Last night, I found some good food and an interesting exhibition here, but it could as well have been in London or New York. I want local.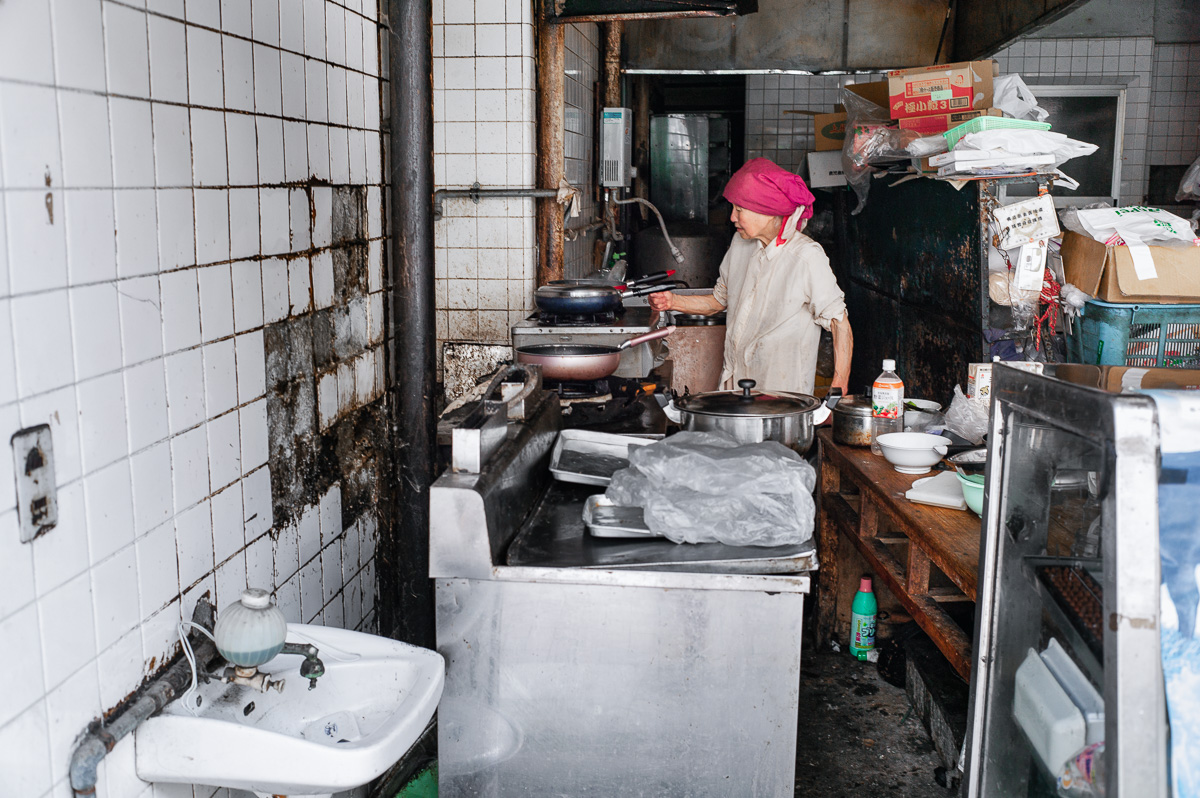 Lee and I meet at the subway exit. His handshake is firm and he greets me in a noticeable British accent. He travels light, with a small backpack and a Leica rangefinder. "This city is made for walking," he tells me. "There are lots of interesting stuff you can only find when you're on foot." I tie my shoelaces and tighten my camera strap.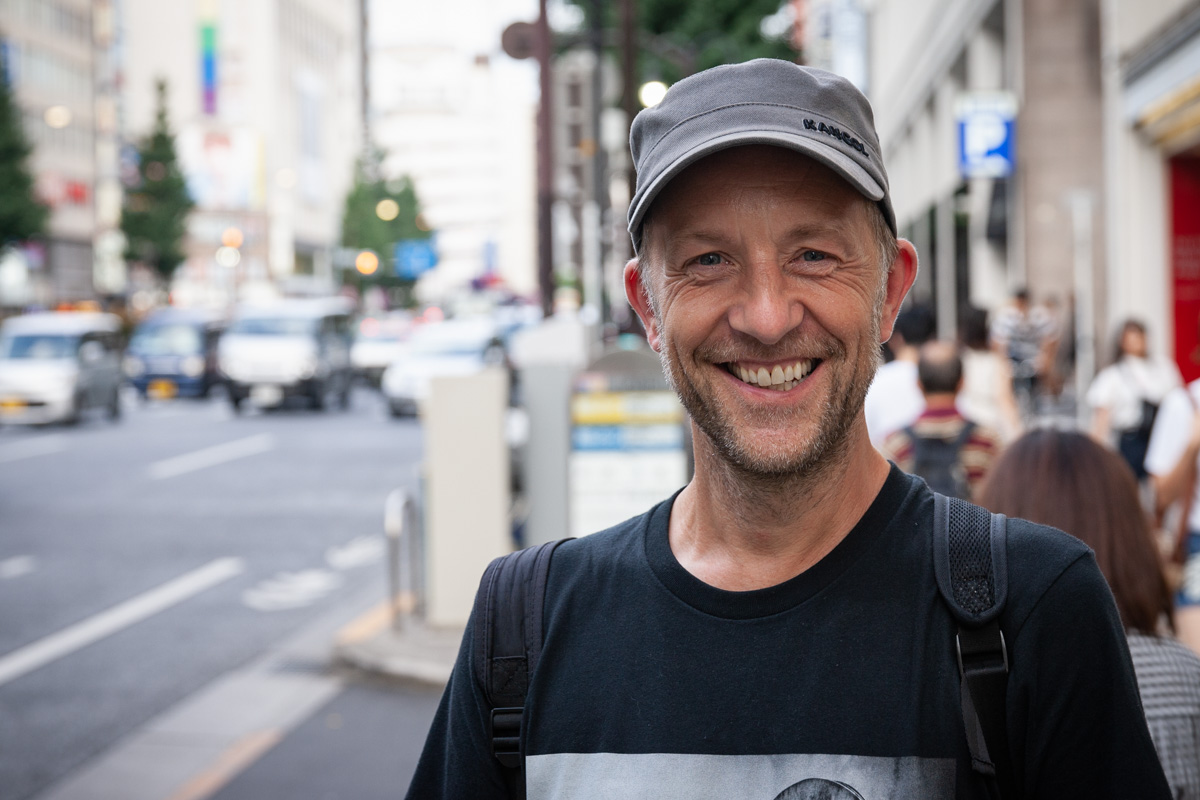 Lee grew up in Manchester and made his own Brexit in the late 90s. In the search for change and adventure, he boarded a flight to Tokyo for a one-year gig as English teacher. He bought a camera, fell in love with the city and his wife-to-be. For over two decades, Lee has documented life in the megapolis he now calls home. "The longer you spend exploring this place, the more there is to find," he tells me.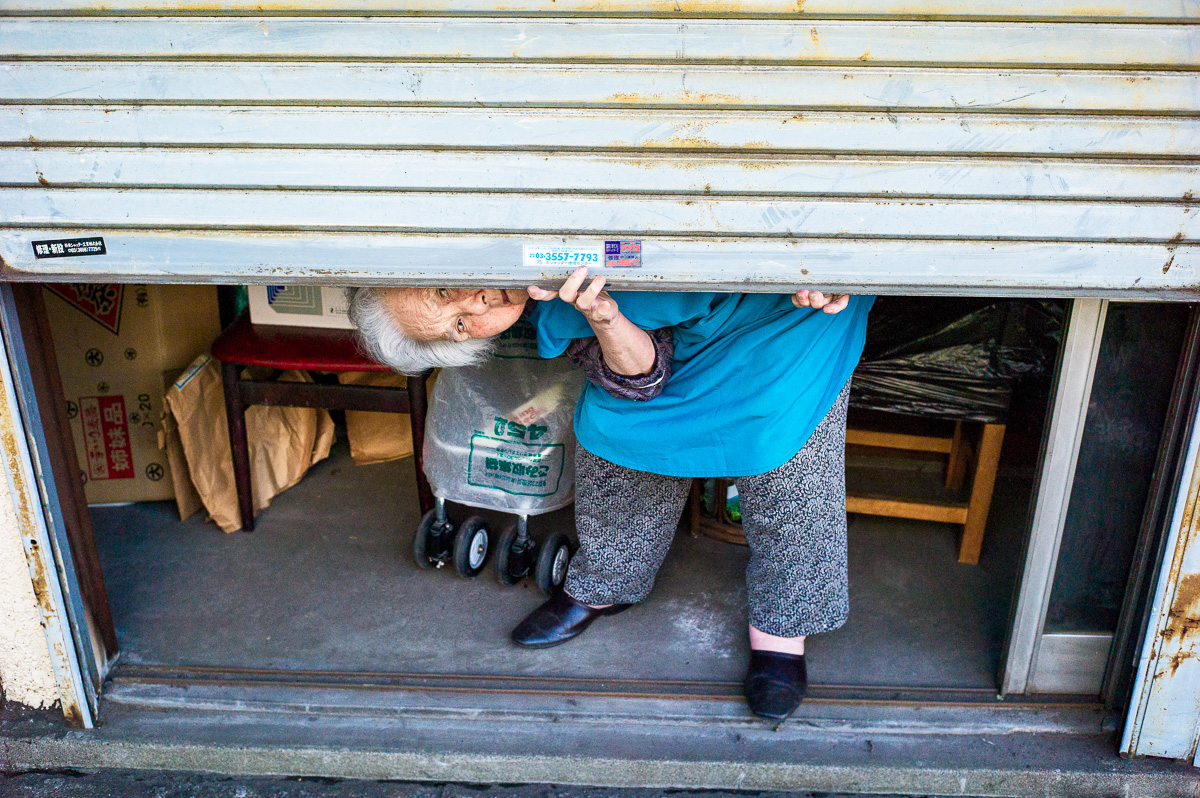 We make our first stop at a peaceful market in Minowa, an older district of Tokyo. It seems like this place hasn't seen a lot of change in a long time – in particular when you notice the shop owners and their clientele. "I love this place," Lee says with a smile. "Most people here are in their 80s or 90s, still running the family business as they've always done."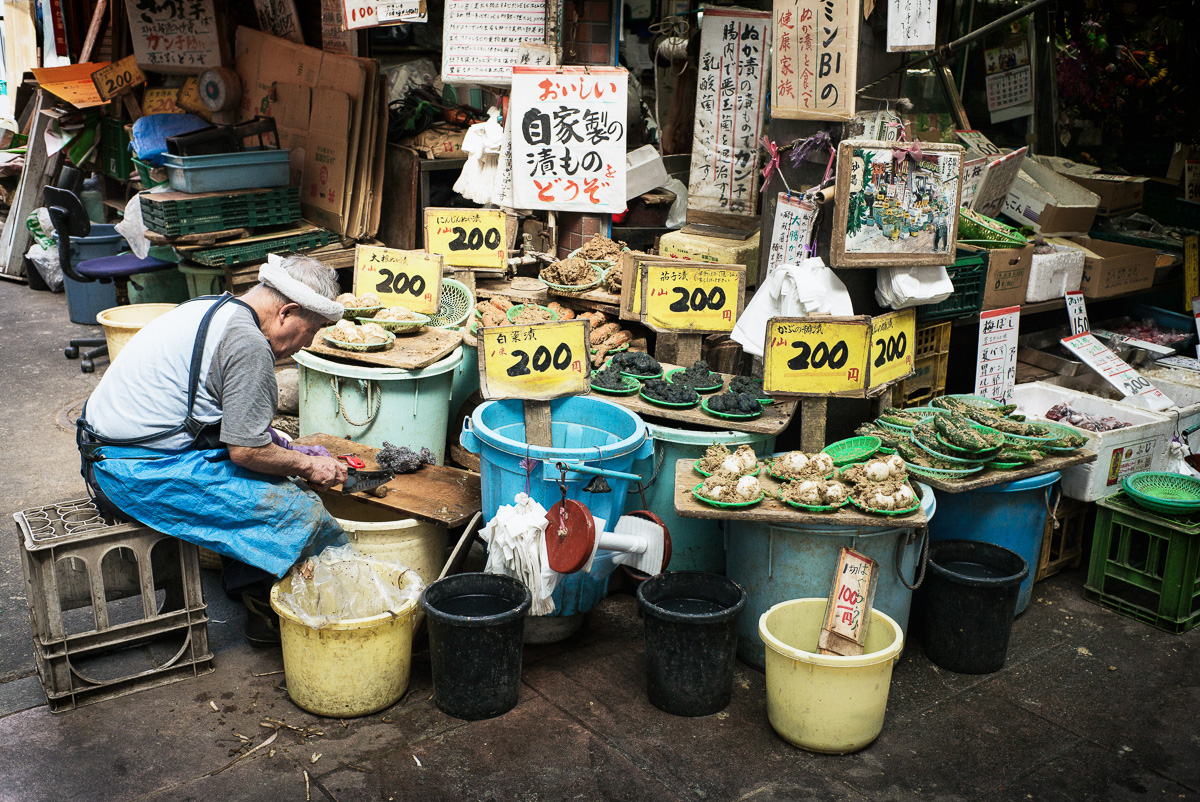 I can see that Lee has been here before. As we walk through market, he stops to chat with the people we meet, points out interesting stuff to photograph, and explains how the area demonstrates one of Japan's greatest challenges – an ageing and shrinking population.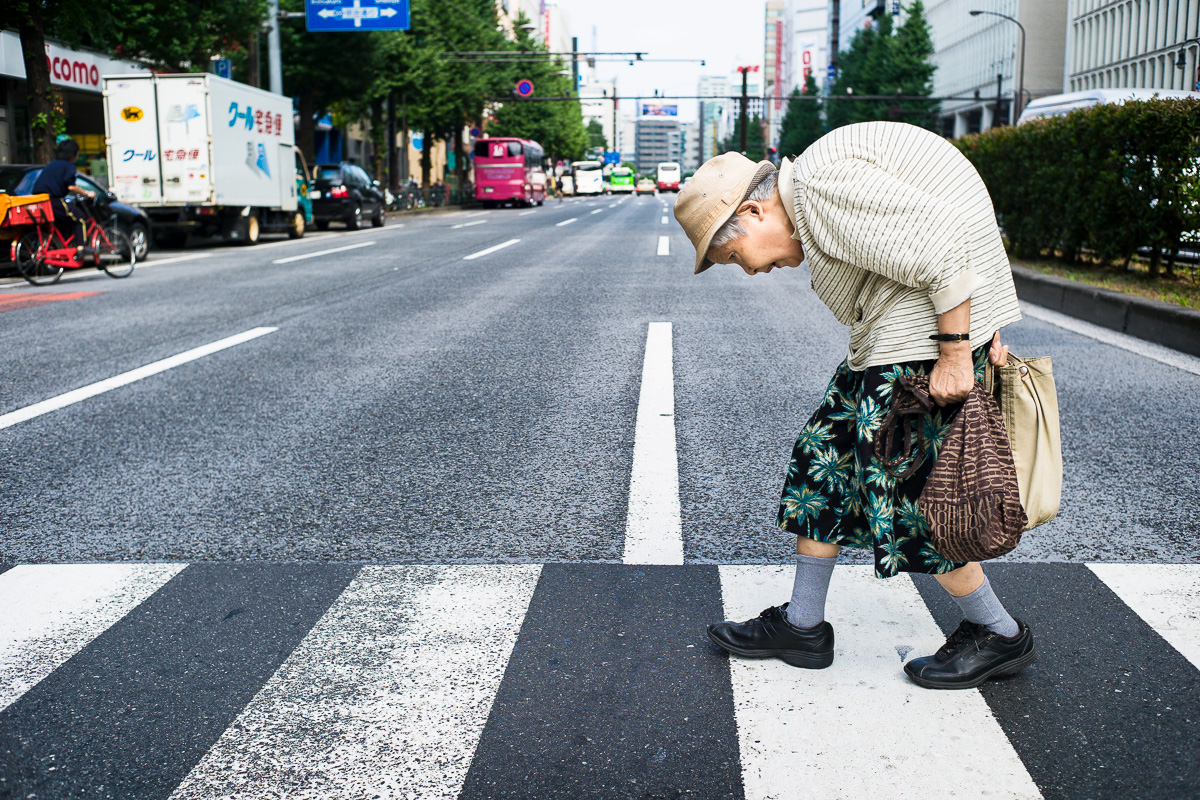 As I move around, compose my shots and press the shutter, I realise how Lee's presence, acceptance by the community and fluency in Japanese are giving me both confidence and access to snap photos of people and places I would not have discovered on my own.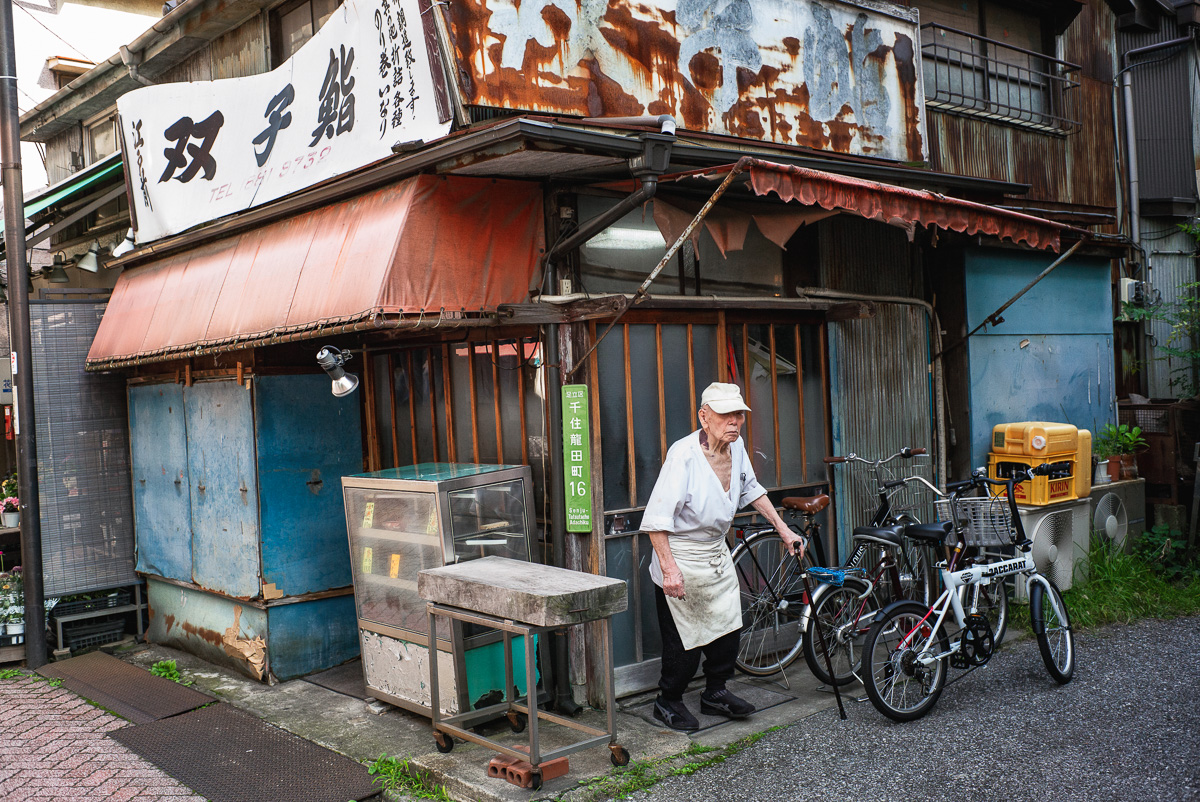 We leave the market and continue our walk towards Ueno. I notice a difference in the shape and state of the buildings we pass. Some look patched-up, others deserted. An old bicycle embraced by nature invokes a feeling of tranquility and loneliness. "It's expensive to inherit a property here," Lee tells me while showing a photo of an elderly woman standing on the porch of the now-abandoned house in front of us. "So, when someone passes away, the house might just be left as it is." Is this really Tokyo?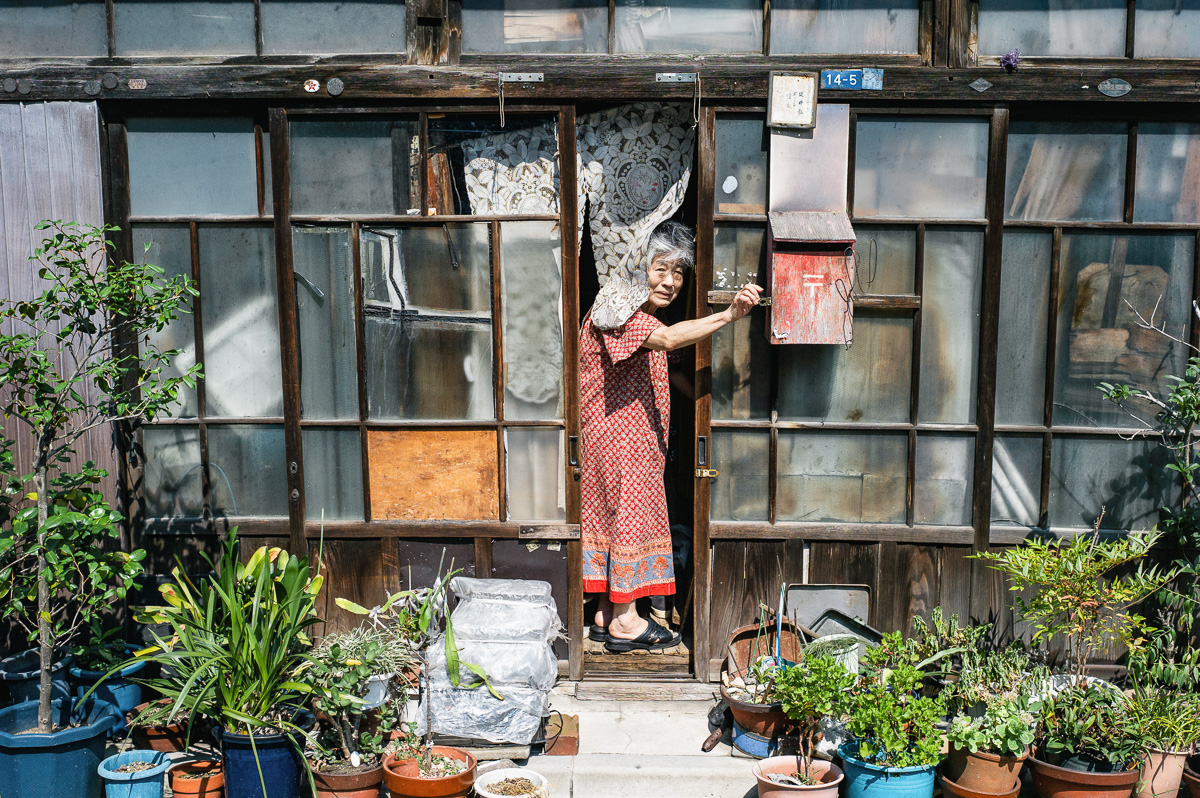 Some would probably describe Lee as an urban explorer and street photographer, but I think there is much more depth to his character and to what he does. His photos commit moments to eternity. By returning to the same streets for over two decades, documenting the people living there, Lee is a preservationist of life and his work is a longitudinal study of the ever-changing Tokyo. I'm impressed.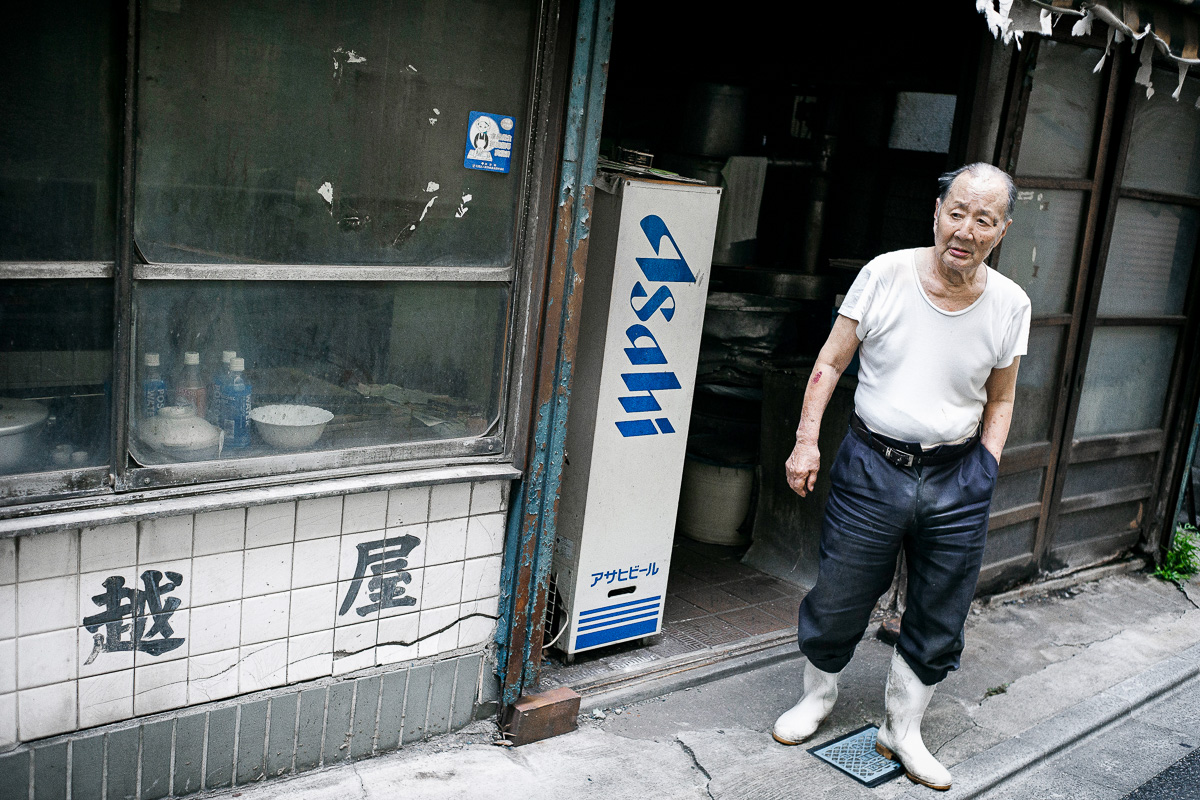 Evidently, his work has been published in several top-tier media, most recently in The Guardian. I ask Lee if he ever thought of exhibiting his photos in a gallery. "If I did that, I'd like it to be in the setting where they were taken," he answers. "Perhaps in a small shop or bar, providing context through the people working there, the ambiance."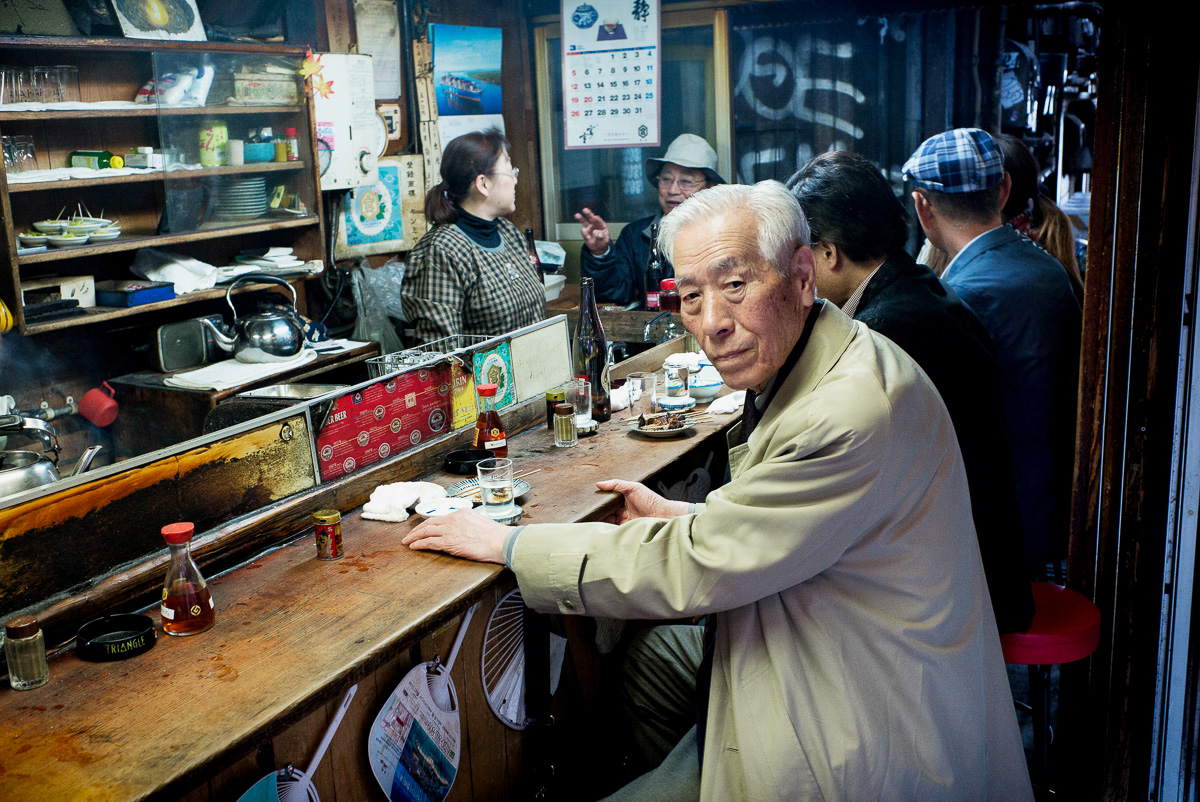 We grab a quick bite, stroll through the remnants of a post-war black market and make our last stop in Golden Gai. Tucked away in a corner of the red-light district, this maze of tiny bars connected through narrow passages is a relic of the past. "The area rose from the ashes of the Second World War," Lee tells me. "I hope it won't be bulldozed to make room for another skyscraper." I peek into a few bars and notice how guests laugh and trade elbow space for drinks. Despite the rather dodgy feel, this seems to be a happy place.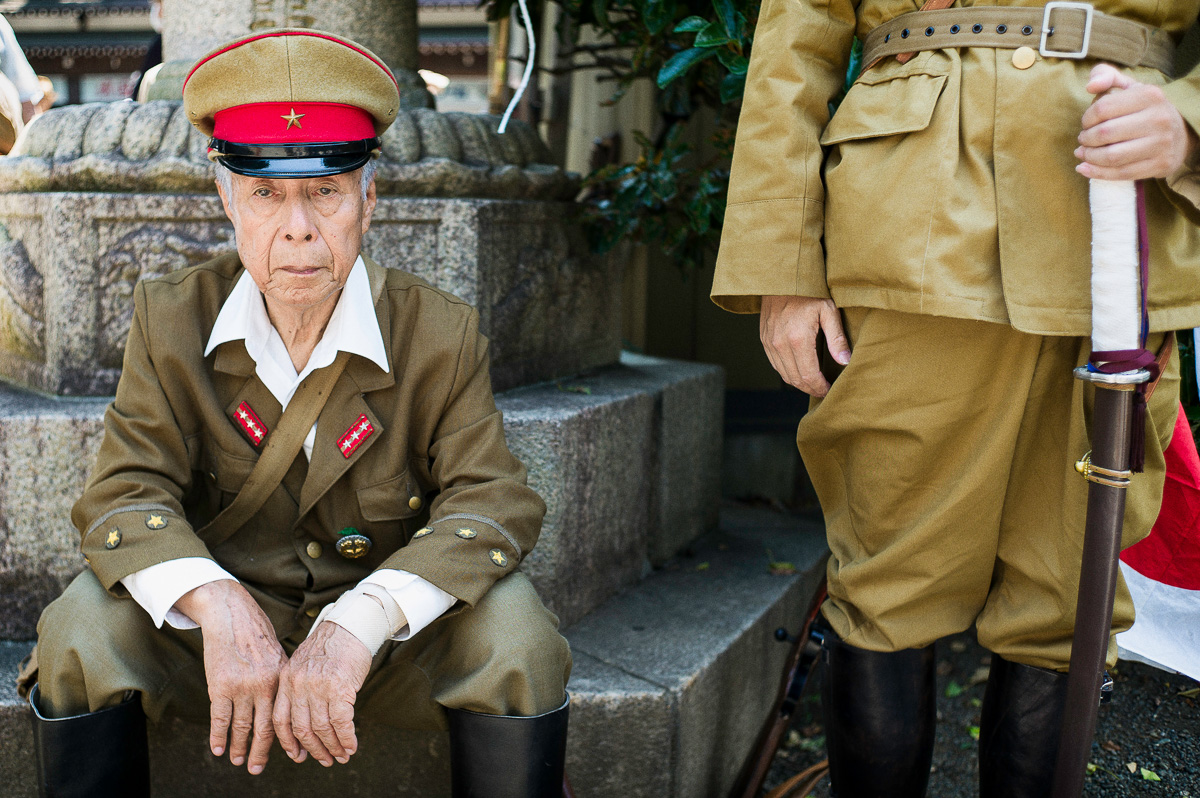 Talking Beautiful Stuff is about the human impulse to create. You find beautiful stuff in people's homes, in galleries, by the roadside and – sometimes – where you least expect it. When I woke up this morning, I thought I'd spend the evening writing about some jaw-dropping installation or an eccentric street performance, not about the photographer who would show me around. By sharing his wealth of experience and eye for photography, Lee has helped me discover a Tokyo I didn't expect. I feel privileged and I've made a friend.
---
All photos in this blog published with kind permission from Lee Chapman himself. You can find out more about Tokyo photo walks on his website. Should you like to see any of the photos I shot during our walk, please check out my Instagram post.