In Maori mythology, southern right whales (tohorara) have god-like status. Hoping to glimpse these increasingly rare beasts, tourists driving the west coast of New Zealand's South Island stop at Bruce Bay. Weather permitting, people from every continent get out of their rented vehicles and stare out to sea. They have time on their hands. There is no café; only the road, the ocean and the rocks in between.
Something in this wild, beautiful place impels the visitors to leave hundreds of carefully balanced cairns. Some are simple; some show ingenious engineering skills; some are beautiful. All have a primitive appeal. Are they just marks of passing for the next tourist or is there at play some great whale-spirit?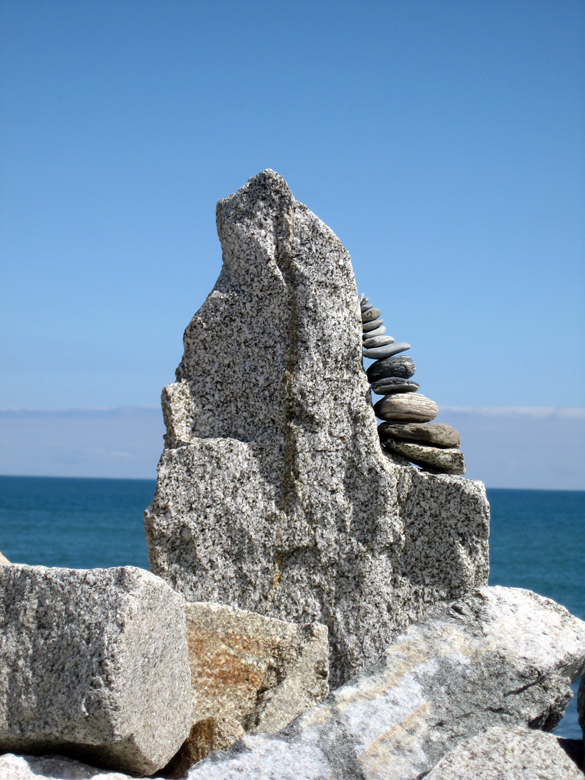 I left my own cairn at Bruce Bay but I felt like an intruder. Reassuringly, it will have been washed away, like the others, in one of the great storms that lash this rugged coastline.
There is a Maori cemetery at the end of the beach.