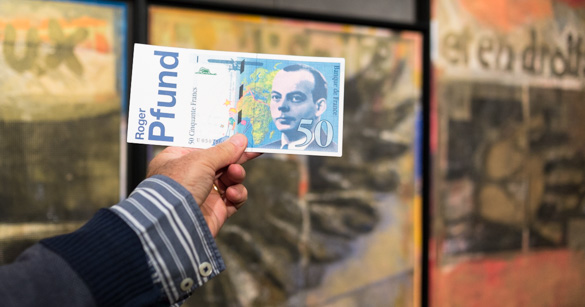 Talking Beautiful Stuff takes on the opening of the Roger Pfund exhibition at Artvera's. The invitation bears his iconic 1980 design for the last 50 French franc note. We get to the gallery early, grab a glass of champagne and soak up the atmosphere of this very classy exhibition. Geneva's great and good drift in. Roger Pfund, who has designed bank notes and passports, created the visual identity of museums and depicted the spirit of human rights, is now a sprightly 75 years old. He sits quietly surrounded by admirers. He remains the only person to be honoured during their own lifetime with a major retrospective at Geneva's Museum of History and Art.
For Roger Pfund, the "vertebral column" of his work has always been painting. I admire and adore his huge mixed media portrait of Vaslav Nijinsky based on a 1912 photograph by Adolf Meyer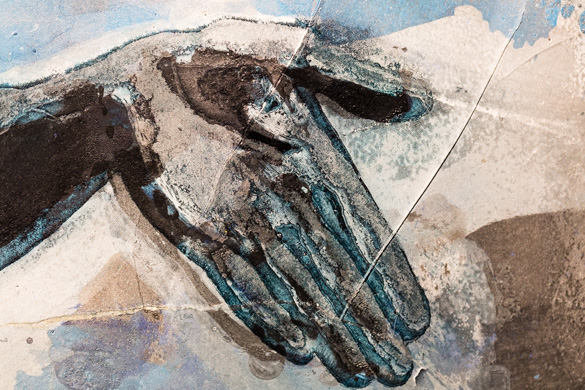 A hallmark of his work is the mastery of and versatility with a wide range of techniques and materials including, oil, acrylic, charcoal, collage, screen print and engraving. It's all on show this evening.
One of Pfund's most celebrated works comprises eight separate framed pictures together bearing the words of the first article of the Universal Declaration of Human Rights along the outstretched arms – or wings – of a Nijinsky figure. There is something incredibly primitive about this image. It is as if the spirit of the great dancer, rather than being crucified, simply spreads its broad wings and takes flight as a result of his fundamental rights being respected.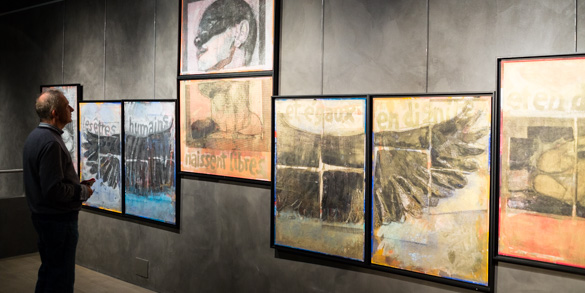 This is a vast work. To appreciate it, one needs a wide view……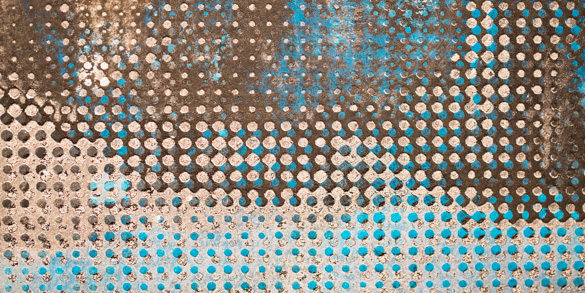 …… and a close up. Does this incorporated print technique allude to banknote design? And talking of banknotes, if you go to Artvera's – and you should – before this exhibition closes on 7th April, just take note of the price tag on this one!!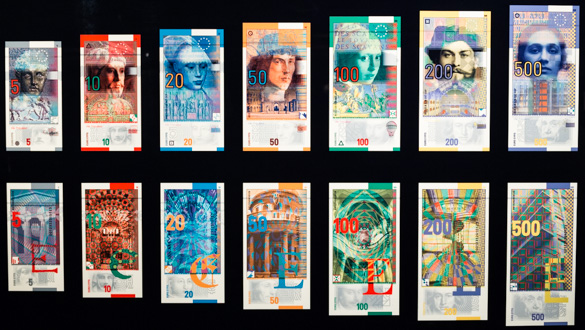 The basement is dedicated to Pfund's banknote designs. They are printed in high definition on aluminium plate using subligraphie. The reproductions are protected by PhyGital (a merge of physical and digital technologies;) an authenticity certification system developed by a Swiss enterprise, Trueplus. Pride of place is given to an exquisite series of notes designed according to various European "époques and styles." Each note is a masterpiece. In 1996, this series was awarded first prize by an international jury charged with finding a suitable design for the then-new Euro currency. Inevitably, European politics intervened and the second-placed design was finally chosen.

We leave the exhibition buzzing. If you're in town, don't miss this opportunity for a brush with soul-enriching genius.