Geneva, Sunday 5 April 2020
---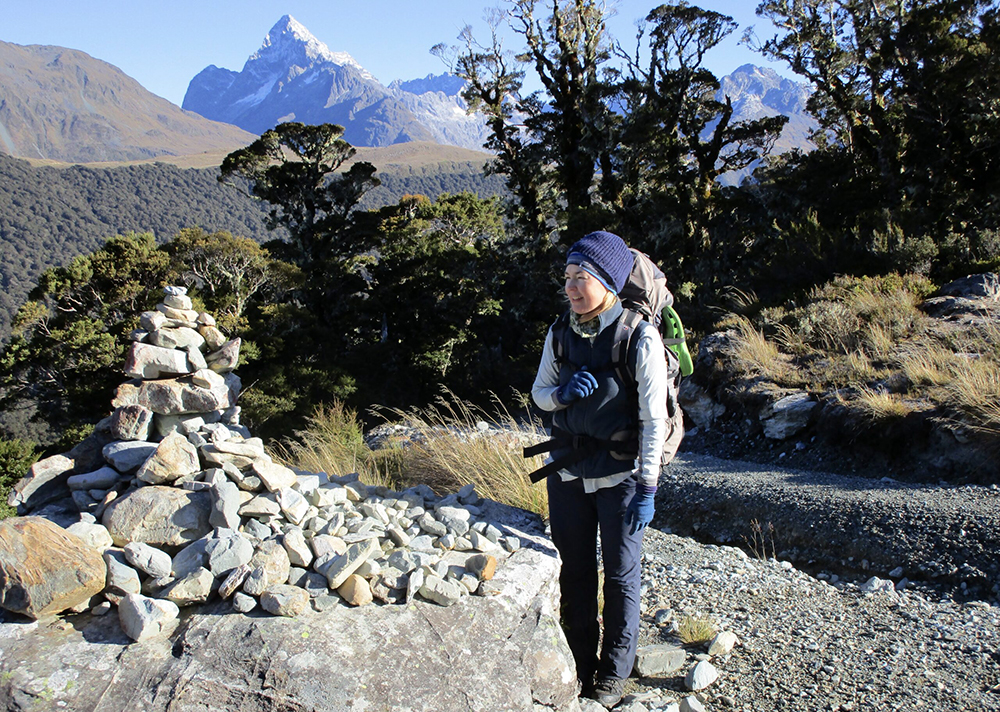 One year ago to the day, we were at the summit of the magnificent Greenstone-Caples track in New Zealand's South Island. Who would have thought…..
We're now three weeks into the lockdown. European countries may be reaching the peak of their slice of the pandemic. If so, I imagine we've got at least another three weeks to go. It will be longer before we can cross the border into France. Longer – maybe much longer – before we can take a flight.
Yesterday we saw a couple sitting on the grass in the park; they were not two metres apart. Two policemen politely checked they resided at the same address.
The evening clapping at 21:00 has transformed into a more riotous noise and lasts longer. There's whistling, singing, rock music, trumpets, the bashing of pans and of course home-made bagpipes. The spirit has changed from a heartfelt outpouring of appreciation for essential workers to the whole community showing solidarity and a determination to see this thing through.
This morning, the kitchen was all a-clatter. Brunch was a wonderful surprise: chorizo, feta and egg shakshuka with, as centre piece, a loaf of home-made ciabatta bread.
Domestic life has changed radically. We try to keep busy but moments of idleness are deliciously guilt-free. Obviously, with being here all the time, there's more cleaning, cooking, washing and dishes to do. There's more refuse to go out. Rarely opened cupboards have their contents scrutinised and thinned out. Keeping the apartment tidy is an ongoing and circular process.
The kitchen has a new sourdough starter on the go called "Boris." (For non-bread makers, setting off on this traditional approach to dough really is like keeping an unruly puppy in a jar; it has to be fed, watered and relieved of its excrement!) I noticed early this morning as I took my tea onto the balcony that my wife has planted rocket, sweet peas, chives and chilli seeds in pots that would all normally hold flowers. On the second day of lockdown, we subscribed to Netflix. Being newbies, we have come late to and enjoy the fast and tense Spanish production "Money Heist." Guess what the good-bad guys theme song is…. Bella, Ciao!
Another victory on the putting matt. I won 2 and 1. (Stats: He 15/17 – 88%; She 13/17 – 76%) That's now 11 games to 5.
Hoping you are all well and safe.