Geneva, Sunday 19 April 2020
---
The writing of yesterday's Diary was tough. A lot of stressy memories. A bad night's sleep. I wanted to put it out of my mind today. So, it probably would have been best not to look at this morning's news. Japan appeared to have the virus under control. Today, doctors are warning that the country's health-care system could collapse amid a wave of new coronavirus cases. Officials say emergency rooms have been unable to treat some patients with serious health conditions due to the extra burden caused by the virus. This story just rattles me a bit more. I fear such reports will feature regularly in the next weeks.
Inevitably, I was up early. I took a cup of tea onto the balcony. Another beautiful clear morning. If I look west towards the Jura mountains, I can just make out the CERN; the Large Hadron Collider guys who also gave us touch screens, solar panels and of course the Hypertext Transfer Protocol for the World Wide Web. Brainy stuff! And where would we be in this lockdown without the web? Much more isolated and uninformed for sure.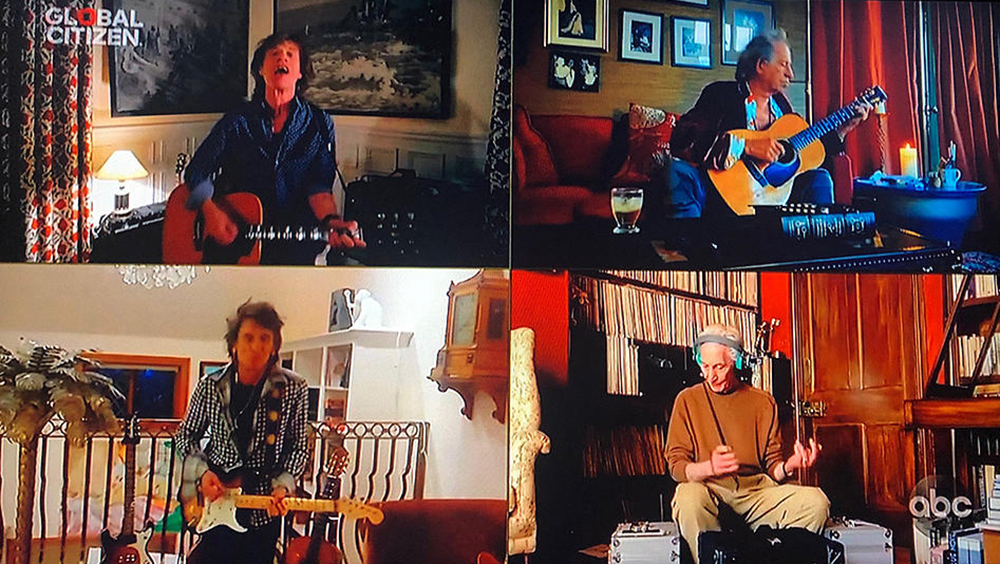 I bet the godfather of the web, Sir Tim Burners-Lee, would never have imagined that making the interrnet searchable would permit the Rolling Stones to rock together from different locations in a global show of support for health-care providers during a pandemic. Yesterday, the Stones performed "You Can't Always Get What You Want" during One World: Together At Home. (Charlie Watts's air drumming was inspired!)
And then I looked east. The big smudge of an eye-sore that appeared last week on the Salève has today extended out further from the face… a bit like a black version of Sir Michael Jagger's tongue!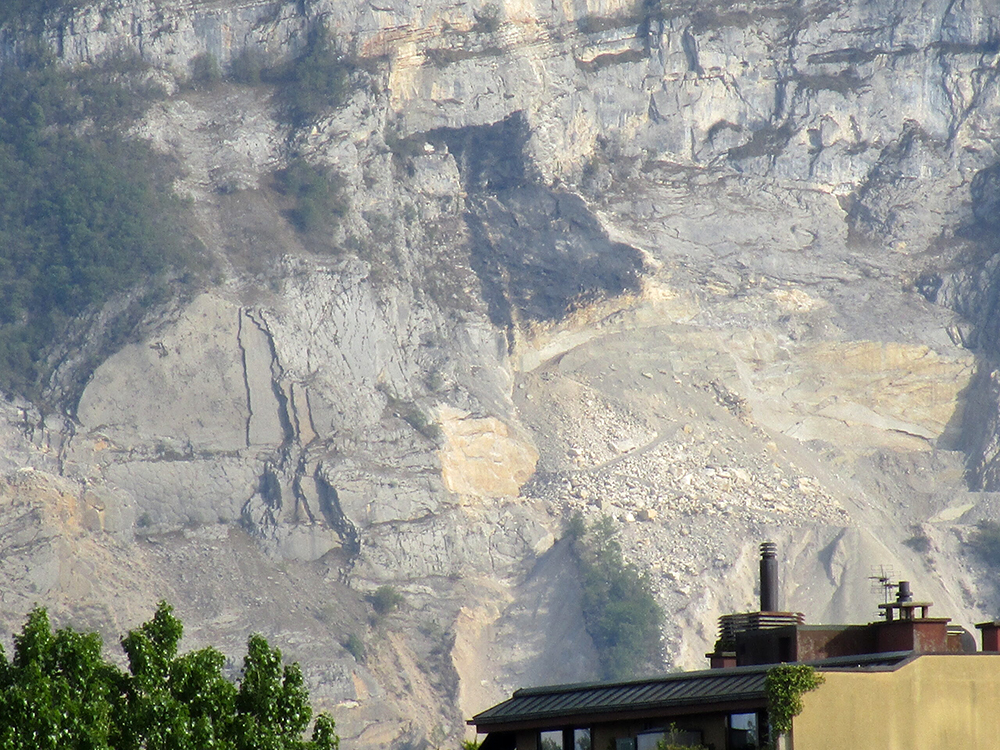 Take a look at where it was last week.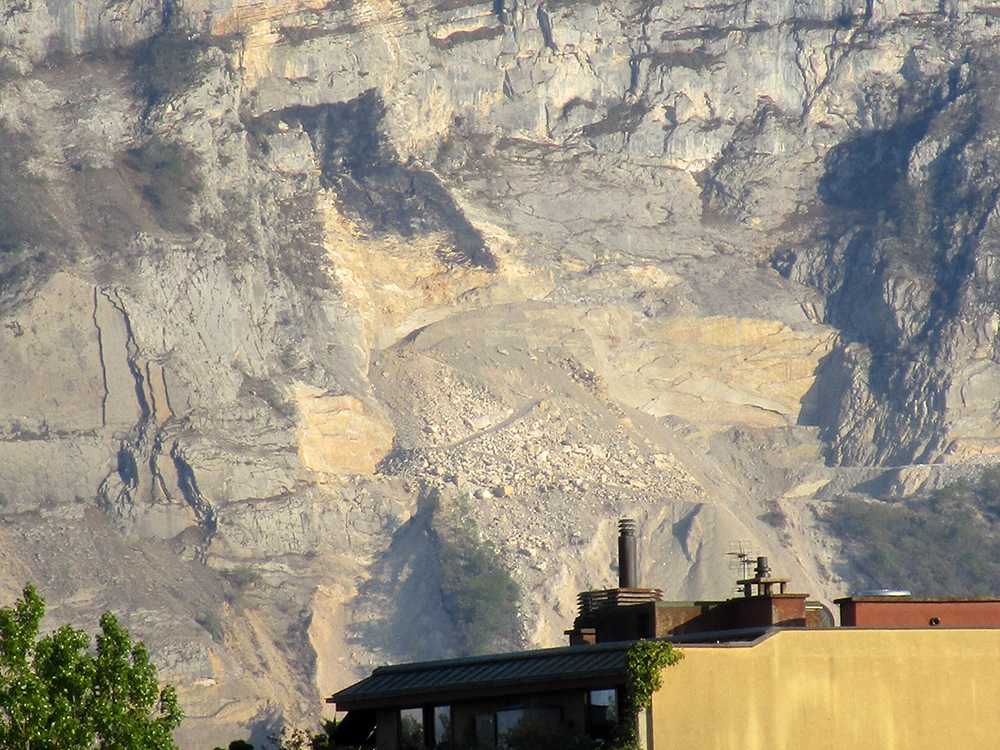 What is happening over the border in France? Maybe they've struck a coal seam.
Today's putting competition: my wife was clearly inspired and didn't miss a single 2.2 metre putt. She won 1 up. Total games: me -15; she – 9.
Only very rarely do we argue. The discussion this morning about how we exercise Boris the sourdough starter, how we feed him and when we let him off the leash loafwards became really quite animated. As a result and to keep the peace, it's been decided that I will have my own starter. Donald came into existence a couple of hours ago. His gas emission is quite impressive already. You can see where this is going. We are competitive on both golf course and lockdown putting mat. So…. the dough-off is foreseen for ten days hence.