Geneva, Tuesday 28 April 2020
---
On Day 11 of The Lockdown Diary, I went off on a rant about the wave of false coronavirus images that was washing over us. It continues. These fakeries are created by graphic artists for illustrating news articles or even to front up professional societies. This bothers me. Editors, scientists and health professionals should know better. It would be like using an actor rather than a real expert to deliver expert opinion on the news; the correct words may be beautifully delivered but, ultimately, authenticity and authority would be traded for gloss and emotional impact. Use of these fake images is right up there next to fake news. Whilst the good ol' BBC – with a regiment of genuine experts on hand – has stopped using false coronavirus images on its TV news, they are still rampant, incredibly, in the health section. Come on, guys… Get a grip!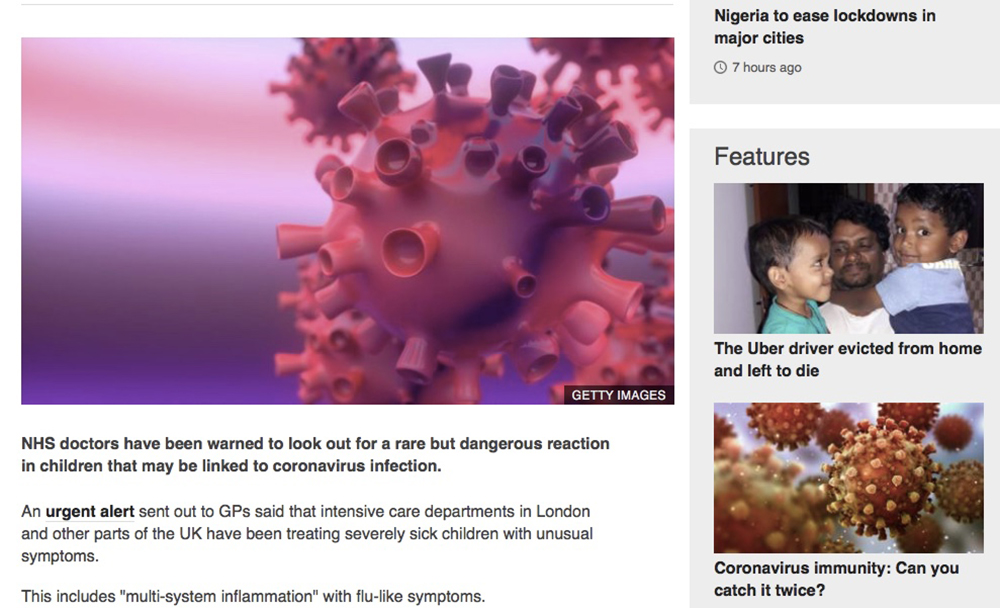 The Royal College of Pathologists retains multiple such images on their home page. The American Society for Microbiology has a real corker. I haven't seen this coral-hued beauty before.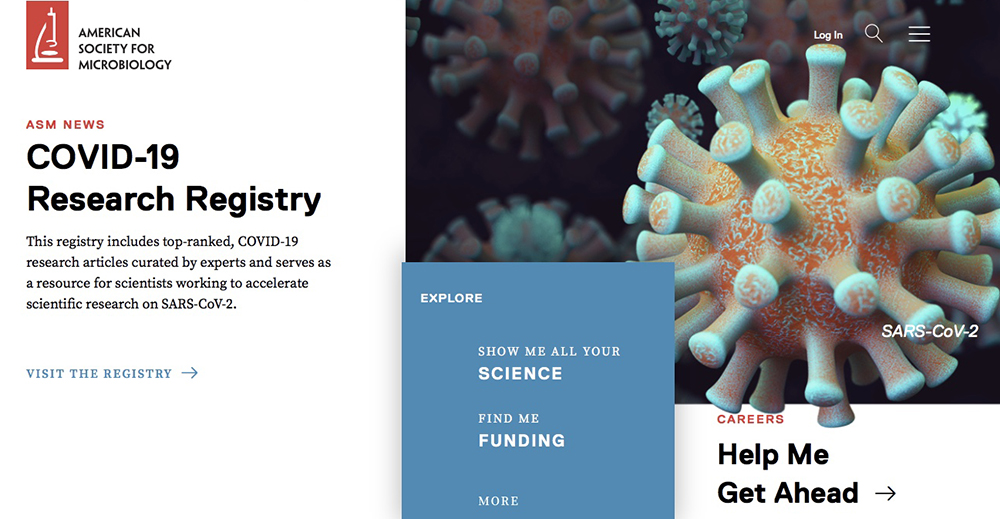 Unfortunately, the work experience lad's page layout makes it look like the Society might be offering career advice to the SARS-CoV-2 coronavirus. I mean… Does this little tinker really needs tips on how to get ahead?
Given all that, fantabulistic coronavirus image of the month has to go to the Reuters photographer who snapped this Indian tuk-tuk. Maybe the driver is someone from the local Society for Microbiology?
France's Prime Minister, Édouard Philippe, says the country's lockdown measures have saved 62,000 lives over the space of a month. Great soundbite. I'd love to know how he arrived at this figure. If this is true, the argument that this pandemic is just like seasonal flu will no longer hold water.
Just to emphasise that we have to accept that the impact of this pandemic will be felt for months, if not years, there is already talk of cancelling the re-scheduled 2021 Olympic Games.
No balcony putting competition today. It's raining hard. To calm my ever-fraying lockdown nerves, I painted a picture of some fruit on a plate. I thought I might call it "Some Fruit on a Plate." My wife says it's insipid.