Geneva, Monday 11 May 2020
---
As we plan to play golf tomorrow, today will be the last post of my Lockdown Diary… at least for the time being! Thank you all for reading my thoughts and observations about this strangest of times. I'd greatly appreciate any comments you might have about what you've read.
I'll leave y'all with the usual rattle bag of stuff.
South Korea, China and Germany are three countries which have loosened lockdown measures to see a small resurgence of cases in the last days. It's clear: trading social liberties against measures to slow this virus's capacity to spread is going to be an extremely difficult balancing act. As a result, I can't help being concerned about Boris Johnson's not entirely coherent plans for similarly relaxing the isolation and distancing rules in the UK. There must be a statistical basis for this. But on this one, that great British talent for arrogance in the face of mediocrity comes blundering onto the stage. And what's more, it relates now to the biggest issue of the day: officially noted death rates from COVID-19. Take a look!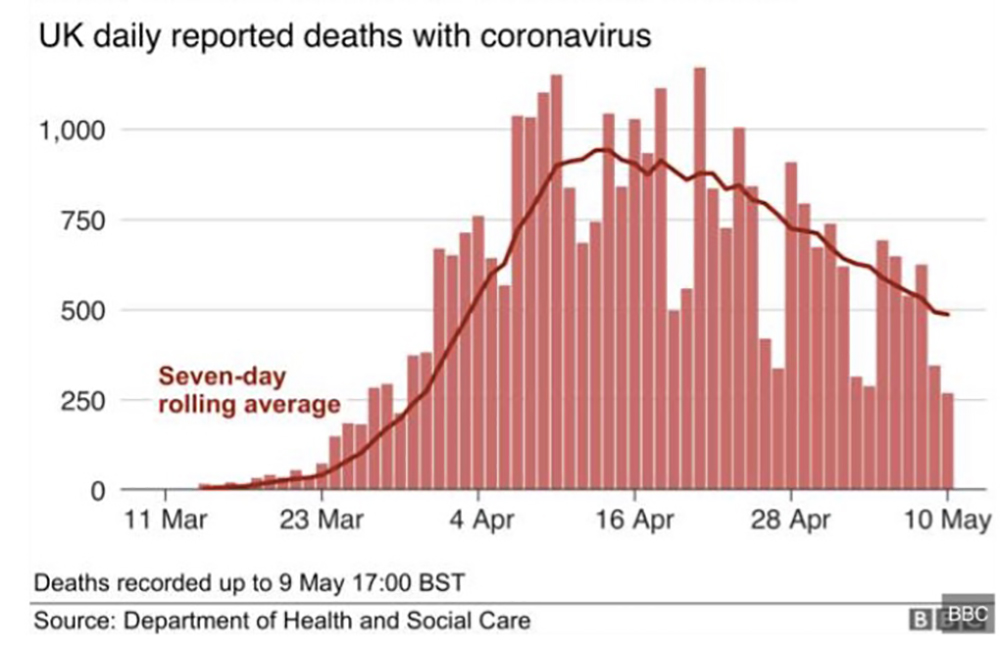 Reported COVID-19 related deaths per day have fallen for the last four weeks. (Note – "reported.") I'm no statistician but I think this graph shows an important and uniquely British reporting bias; namely, a weekly cycle on which the two days with fewest reports are Sunday and Monday regularly followed by a near-doubling of the figures for Tuesday. It is unlikely that the coronavirus actually kills people in different numbers by day of the week. It is equally unlikely that this pattern comes about by pure chance. Therefore, the cause must be something in the reporting system. But here's the kicker, this reporting bias existed two weeks before the "peak" and has become more pronounced since. You'd think the reporting system would have eliminated such a bias, not exaggerated it. So, given the political expediency of reporting a decline in COVID-19 related deaths, what is the connection between the reported overall decline in deaths per day and this extraordinarily inept reporting bias? I don't have an answer but it's a question that has to be asked especially as reported cases – not only deaths – bafflingly show a very similar weekly cycle but without the decline.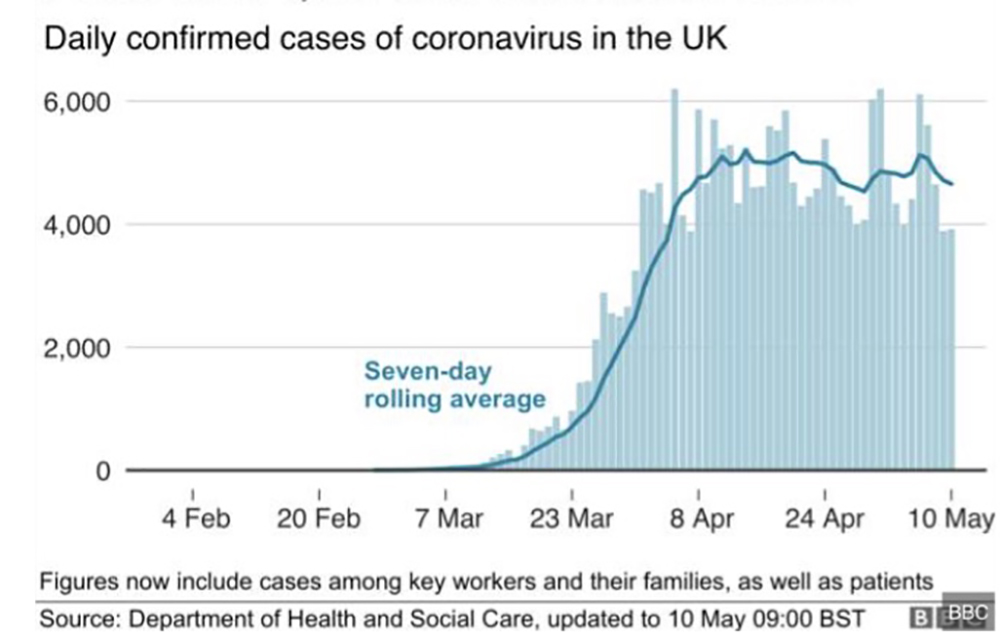 There are many reasons for the unreserved admiration I hold for my wife. One is her determination. At the beginning of the lockdown, she decided she was going to surmount the many obstacles inherent in making the ideal sourdough loaf. Let me tell you, she has passed every stage with flying colours.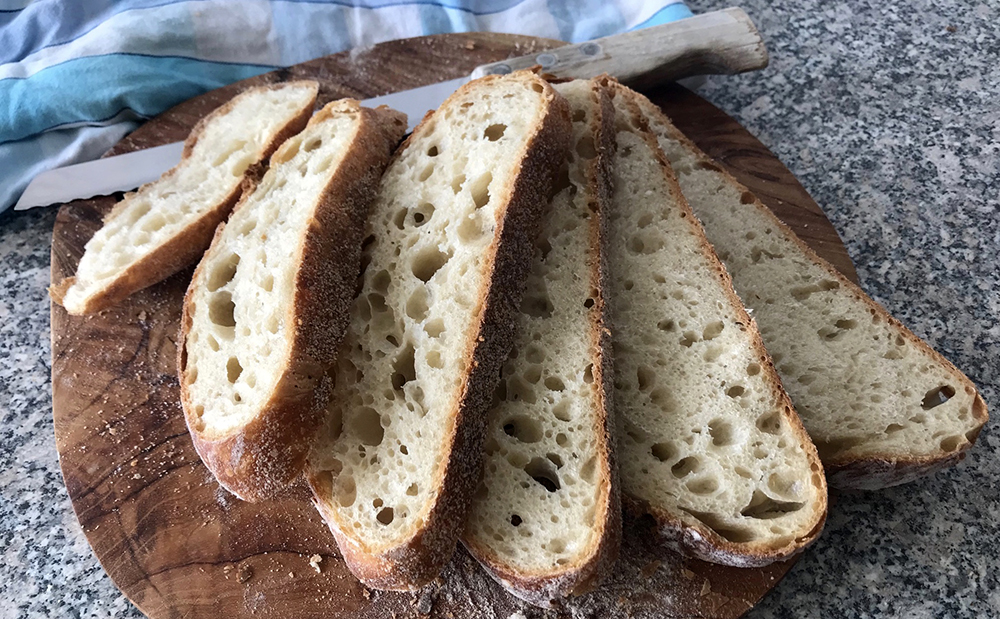 So good is her sourdough bread now, that any left uneaten is sliced, frozen and consumed later as delicious toast! Lockdown has had its positive outcomes.
A rabbit hops into a butcher's shop. "Got any carrots?" he asks. "Sorry, Buddy," says the friendly butcher. "We're butchers. We do meat. The grocer down the road does carrots." The rabbit leaves. The following day, the rabbit hops into the butcher's shop again. "Got any carrots?" he asks. Slightly irritated, the butcher replies "I told you yesterday, we're butchers. We do meat. The grocer down the road does carrots." The rabbit leaves. The following day, the rabbit hops into the butcher's shop again. "Got any carrots?" he asks. Agitated, the butcher says "Listen, Bugs, I told you yesterday and the day before, we're butchers. We do meat. If you come in here again tomorrow asking for carrots, I'm going to nail those two big stupid floppy ears to this counter. Got it?" The rabbit leaves in short order. The following day, the rabbit hops into the butcher's shop again. "Got any nails?" Furious now, the butcher yells "No!" The rabbit smiles. "Got any carrots, then?" The butcher is a nice man at heart and can't help but be amused; he decides to take the rabbit down to the grocer's himself. "Hi there!" says the grocer. "How may I help you?" The rabbit thinks for a while "Got any sausages?"