The other day, before lockdown and the elections in the US, I read that a train in the Netherlands had broken through the protective barrier of an elevated track and come to rest neatly on the tail of one of two massive sculptured whales. Fortunately, nobody was injured. The sculptures are plastic and their creator, Maarten Struijs, is amazed the structure was strong enough to hold a train.
Wanting to get as far away from any more news, good or bad, I took my (almost) three year-old son for a walk down to Domaine de Penthes here in Geneva. We spied a strange construction. It intrigued us the more we looked at it.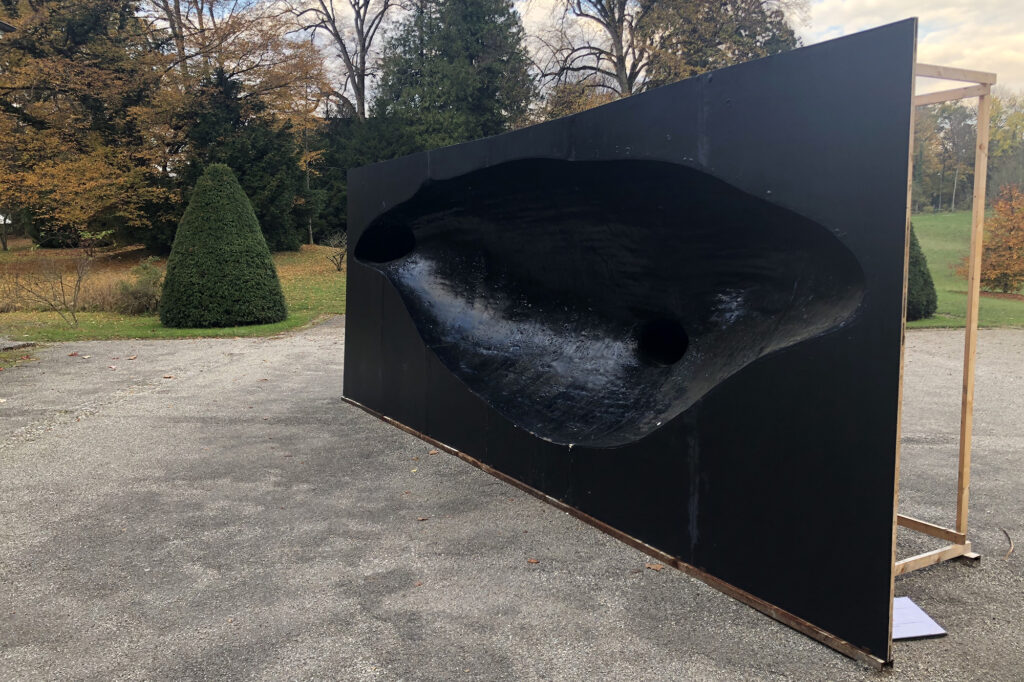 It seemed like a mould to make a half whale. Indeed, there was a plaque saying this sculpture – installation by Christian Gonzenbach is entitled "Hval" (Whale). I love it. The inside of the "mould" is dark and shiney; it reminds me of the skin of a real whale.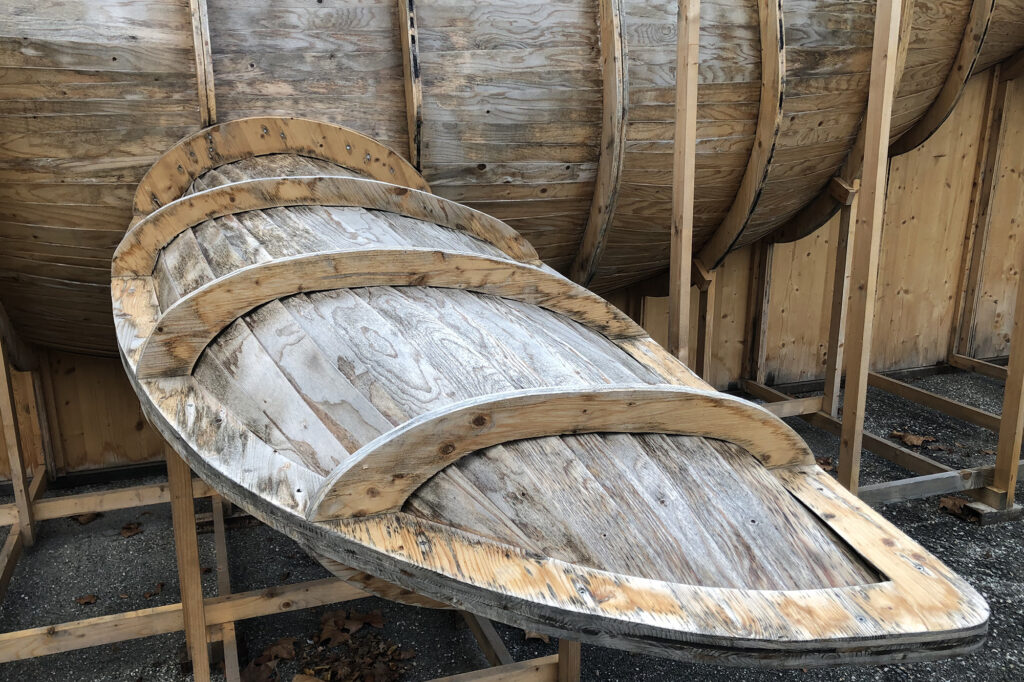 Strangely, what I like most about Gonzenbach's unusual work is that it's outside – the part made of gently curving over-lapping wooden slats, reminds me of all those fabulous old whaler boats that would be rowed by ten men with another in the prow hefting the harpoon and a very long rope. My O my! Cap'n' Ahab, how that life must have been tough. Hval! A delightful discovery on a dull Geneva day.