Norwich. My home town. There are places here that carry enduring attraction. The castle. The cathedral. Elm Hill. Mandell's Gallery. They're all a long way from the spiritual home of Emrys Parry in Northern Wales.
The first of Parry's images that draws me in is deceptively simple. A man – a little worried and looking directly at the viewer – holds a dog in both arms. The lines are economically and elegantly painted on and cut out from a page of a Norwich telephone directory. The numbers make a digital column that runs down through both man and dog giving the impression that they are so close that their DNA is shared. I find this small picture at once touching, intriguing and satisfying.
Another telephone-directory-man sings looking heavenward. The background is a stylised landscape comprising trees, a winding road and three mountains.
I learn that Parry left Wales in 1959 at the age of 17 to study Art and Design in Leicester. In 1963, he began a Norfolk-based teaching career at the Great Yarmouth School of Art and Design. However, he admits he has never severed the umbilical cord of his Welsh upbringing and the land of his fathers: the three-peaked Llyn Peninsula.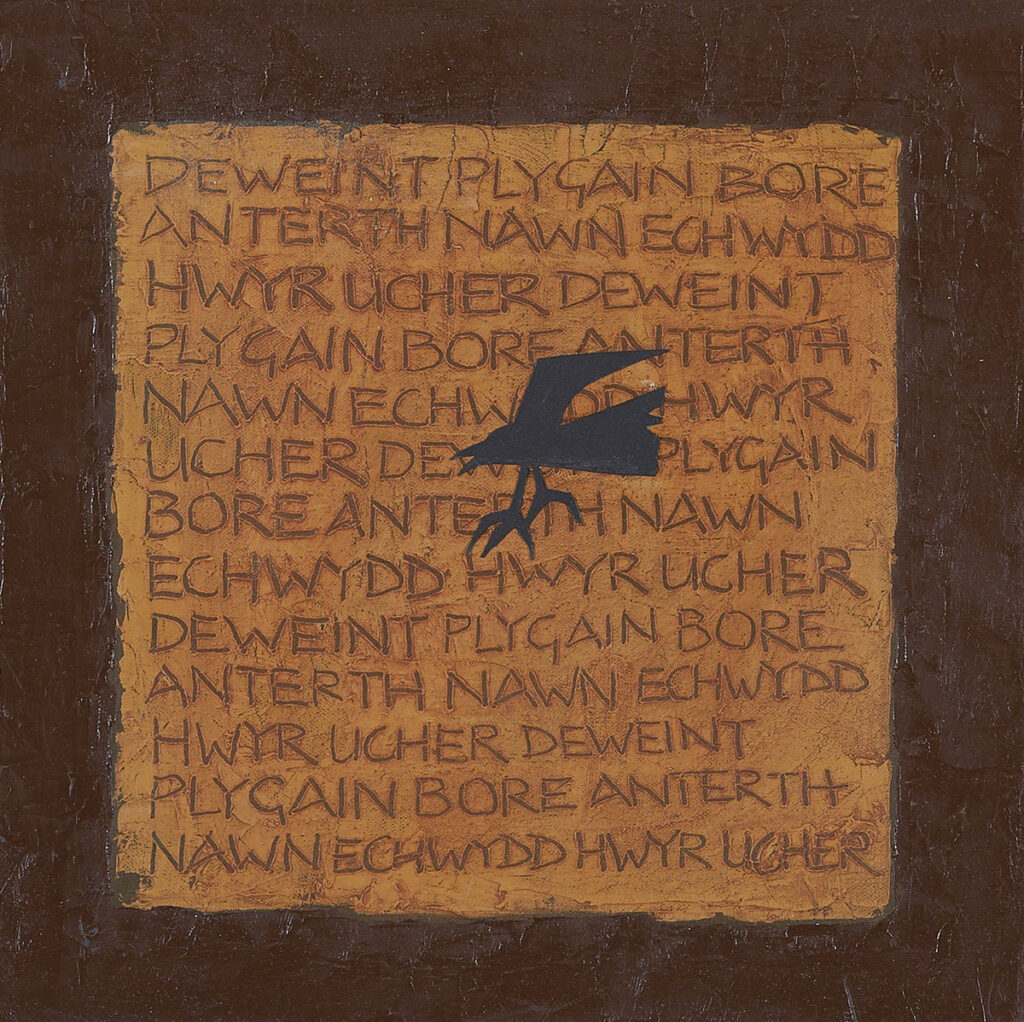 Parry's recent work relies less on observation and more on memory, myth and story-telling; it reflects a longing for his roots and a concern for the survival of Welsh culture. The Welsh language names eight three-hour intervals of a day. These eight words are found in many of his pictures. I wonder if the swooping black crow of time is, little-by-little, stealing away these words forever.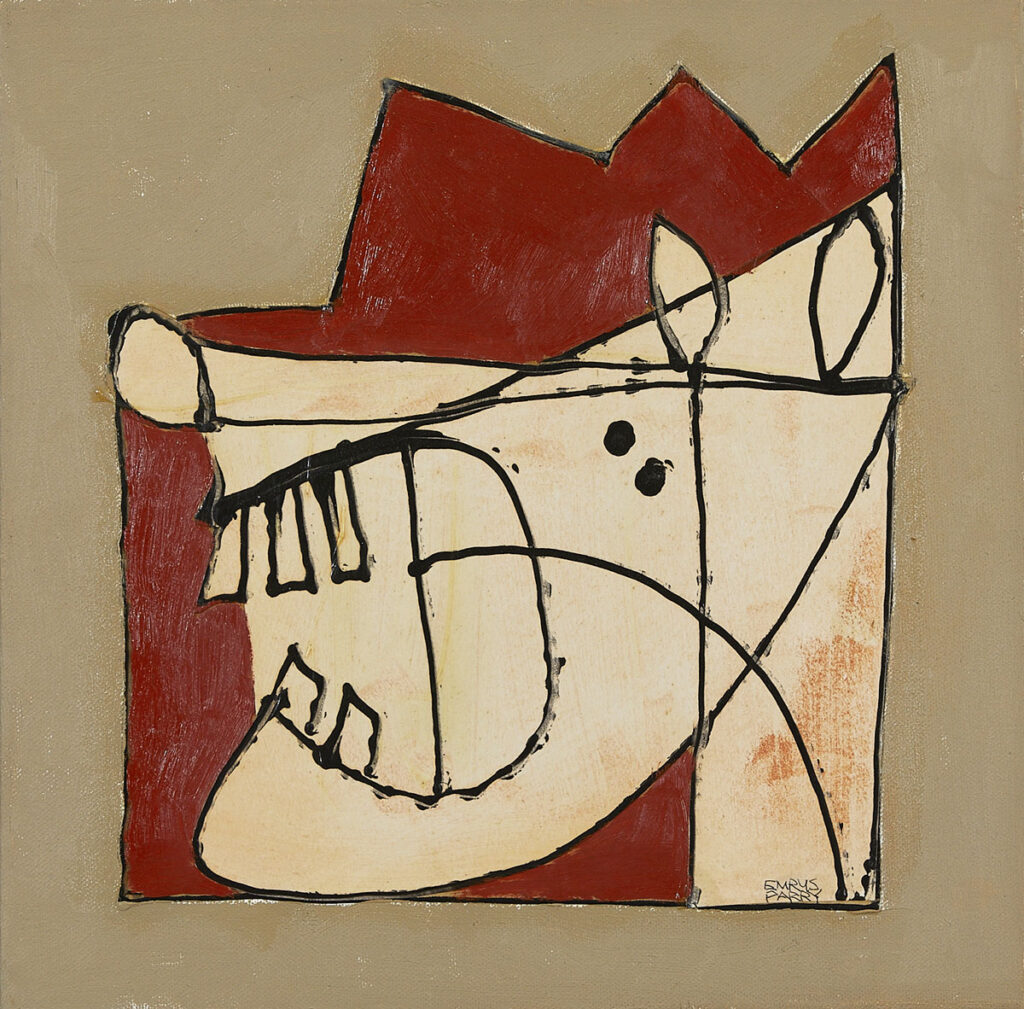 I am enjoying Parry's beautiful stuff enormously. Here, his wonderful nearly-abstract-frightened-horse-nod-to-cubism is within neighing distance of the three Llyn Peninsula peaks.
The work that I really fall for has pride of place in Mandell's. Twelve telephone-directory faces are painted in Parry's signature dashed-cartoon style. Each man stares through me with intensity. Each seems like a good bloke. Is this a Welsh all- male choir? Welsh apostles? Twelve solid Welsh working men? A Welsh rugby team (minus the back row)? Whatever their purpose, these men are clearly united.
The ever-welcoming director of Mandell's, Rachel Allen, deserves praise for this stylish exhibition. Each work has been beautifully framed and presented including a display of Parry's exquisite sketchbooks and diaries.
Unfortunately, I don't get to meet Emrys Parry himself. The most telling part of his bio reads "I am interested in the imprint of man on his environment and how past thoughts and actions of individuals are recorded and transmitted by the objects they leave behind. I believe that things created with love have a memory and warmth which is accessible to those who seek it for all time." Evidently, he also is a good bloke. But I know that anyway; he taught my brother, Garth, how to draw!