The Glass House Mountains National Park in South-East Queensland, Australia is spectacular. Thick gum-tree forest stretches as far as the eye can see. The mountains themselves are the remains of the innards of massive volcanoes dormant for millions of years. These hills – protruding from an otherwise flat Australian landscape – carry special significance in Aboriginal mythology.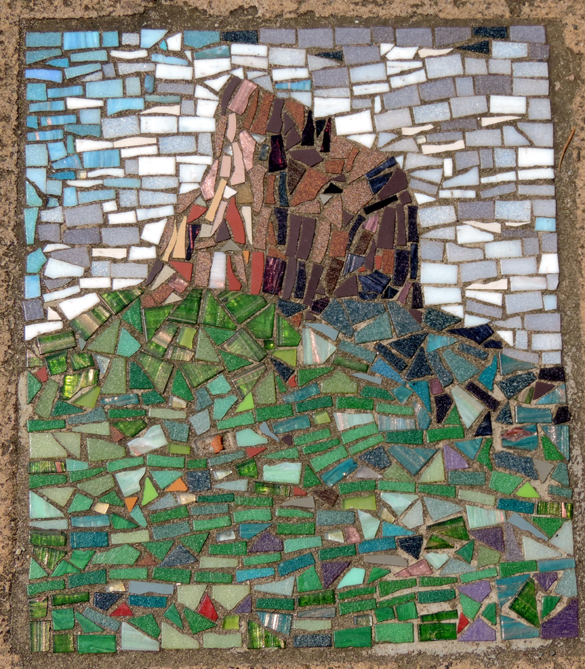 The visitor centre on Mount Glass House is beautifully laid out with explanations of the geology and helpful guides to the wildlife. In the blistering heat, most animals of interest stay hidden. Apart from the view, what catches my eye are charming little mosaics set into the discrete concrete walk-ways. This is a clever addition that encourages the visitor to look not only at the far horizons but also at his or her feet.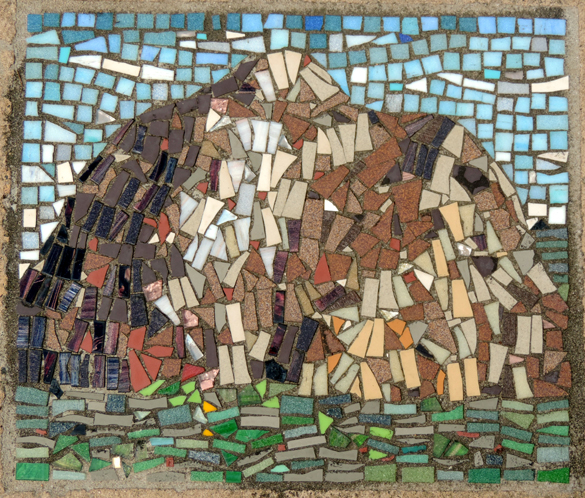 There is no information, either on-site or on-line, about the "Who" and "When" of these mosaics. The unknown, expert hand has carefully placed fragments of tile in keeping with classical landscape colours. The rusty tones of the vertiginous rock faces are captured by a surprising variety of hues. This picky work appeals to me. There is something delicate here. You don't really want to walk on it. As I so frequently find, the person who brings beautiful stuff to public places goes unrecognised.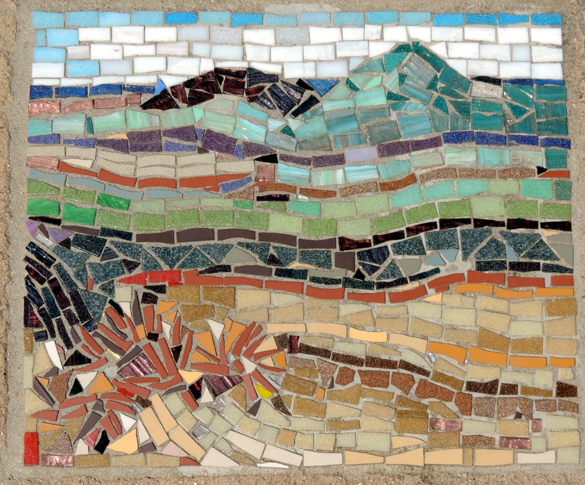 Is there a little recall of aboriginal paintings in the foreground here? At least, one 'roo came out to complete the picture!