Geneva, Tuesday 14 April 2020
---
Golfers and non-golfers alike will find Rick Reilly's exposé of Donald Trump's behaviour on the golf course both amusing and horrifying. It is essential reading if you want to understand the three-plus years of bluster, lies and seemingly inexplicable statements and decisions of POTUS45 that we have, on a daily basis, come to expect.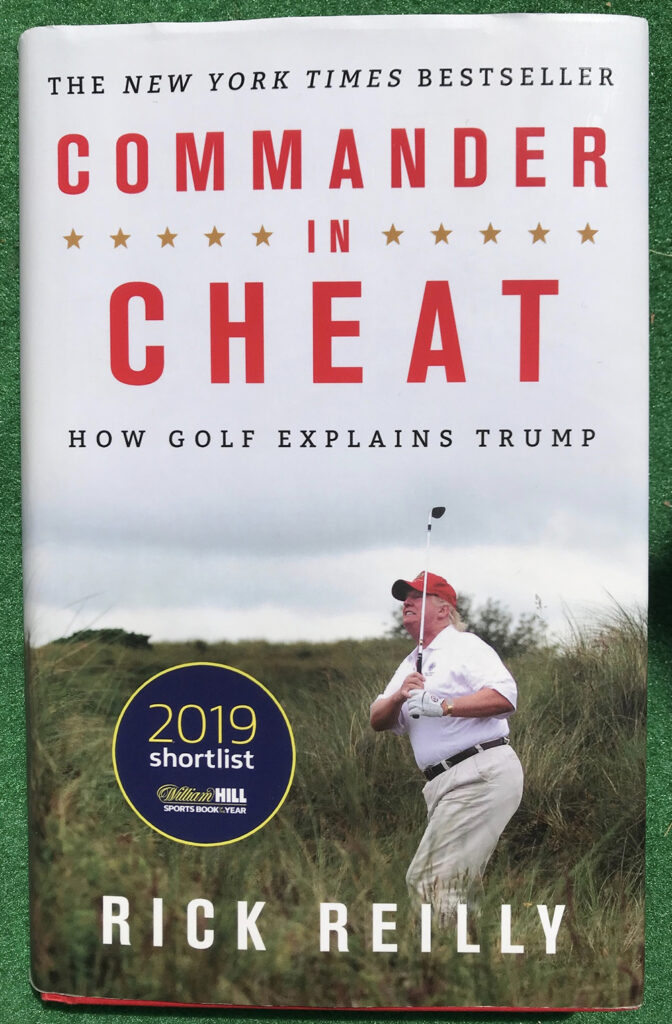 The BBC's North America editor, John Sopel, was present at Trump's pandemic press briefing yesterday. Sopel described the President's dialogue with the media as "combative" and the whole event as "the most dizzying, jaw dropping, eyeball popping I have ever attended." And this most experienced journalist has, as he says, sat in on some corkers! Most astounding was Trump's statement that "the President of the United States calls the shots" and that he has "total power" to lift restrictions overriding advice from public health experts and whatever decisions might be made at State level.
It looks like we're heading fast towards a pivotal phase in the playing out of this pandemic: how and when to lift the current restrictions on our lives so permitting a near-stalled economy to be revitalised without a resurgence of COVID-19 cases and accompanying deaths. China, South Korea, Spain, Italy, Austria, Poland and Japan have all eased some restrictive measures or are about to do so. World leaders are coming face to face with the difficulty of the balancing act they are caught up in. Tellingly, Japan's Hokkaido – having been in a state of emergency before – had arrived at near zero cases. Restrictions were lifted and now there has been a rapid resurgence of cases and the island is back under a state of emergency. The World Health Organisation has yesterday recommended six criteria that should be fulfilled before a country can lift restrictions. Maybe only South Korea and New Zealand could fulfil these criteria at present. Most other countries will ignore the WHO's advice. Mr Trump will belittle it maybe because of his self-declared natural abilities in the domain of public health.
I wish we could put the USA aside in this story. But we can't. First, in terms of numbers the USA currently holds top spot by far; second, as we are all well aware, what happens in the USA economy affects us all. It is clear that despite staggering and only just levelling figures for COVID-19 cases and deaths, their focus is very soon going to be on economic recovery. This could get messy.
I really don't want this Diary to be seen as an opportunity for yet more Trump-bashing. But…. how the USA plans to tiptoe through this policy minefield is far from clear. What is clear is that this tiptoeing will prove to be of world changing importance. From my perspective, it is unimaginable and knee-tremblingly scary that this is going to be decided upon and managed by a man who cheats at golf!
I would have arrived in New Zealand today but for this pandemic. Here's a pinnacle moment on a previous trip: finding a blue penguin on what must be one of the world's wildest beaches.