Yesterday, I discovered the lakeside extension of Art Genève 2015 too late to take any photos. I returned this morning for a closer look. Impressive! I chose these three impressive works.
This dollar-palm tree is completely inappropriate for a freezing January day in Geneva. I love it though!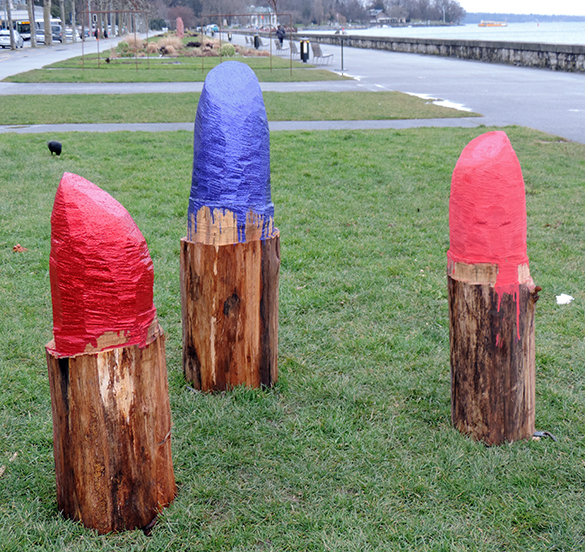 These unexpected raw-wood-sloppy-lipstick-vaguely-phallic pieces work on the lakeside. But then I'm a sucker for anything with a fundamental biological appeal.
This massive and striking steel tube outline of a hand frames Heinz Schwarz's "Adolescent and horse" (1976). There is an immediate recall of the tragic story of the young boy who drowned in the lake swimming with his horse. His hand reaches up over the horses back – or out of the water – as if appealing for help. A masterstroke of placement of new next to old.
Go for a wintery stroll down by the lake and see the rest. More surprises await you!